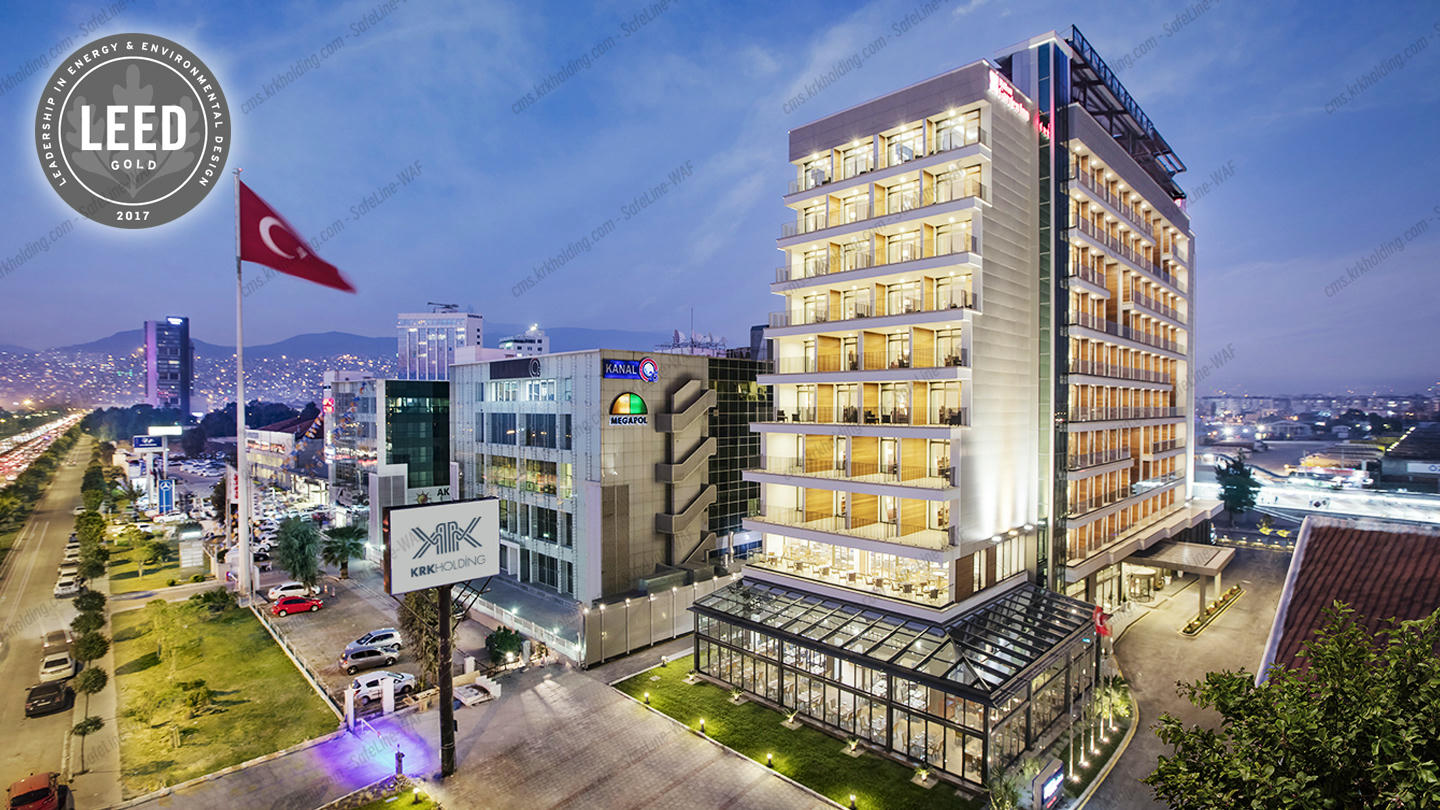 Located in Bayraklı, the commercial center of Izmir, with a breathtaking view of the Aegean Sea, Hilton Garden Inn Izmir Bayraklı was built with a design using well-selected materials and was put into service on 13 November 2015 as a result of the diligent and devoted work of Özgün İnşaat team.

Giving easy access to the city's major shopping points, as Izmir Arena and Izmir Fair, Hilton Garden Inn Izmir Bayraklı is located just opposite the Salhane Metro station and 35 minutes away from Adnan Menderes Airport by İZBAN metro line.

Hilton Garden Inn Izmir Bayraklı fascinates with its modern and comfortable guest rooms with ergonomic work area, tea and coffee making facilities, TV, minibar, iron and ironing board, terrace and balcony, Gym where you can continue your exercises at any time of the day to keep fit, 24-hour open Pavilion Pantry Market with all kinds of snacks, Garden Grill Restaurant, which impresses the guests with its wonderful flavours and magnificent Aegean Sea view, The Bar with its magnificent sunset views, offering rich cocktail and beverage options, 24-hour business center where you can find fax, photocopy, laser printing, high speed internet access and office supplies, and its modern and stylish ambiance, as well as a ballroom available for your special invitations and events.

Hilton Garden Inn İzmir Bayraklı offers free wireless internet, tea/coffee, mini fridge, work desk with ergonomic chair and safe in room options with its balcony and terrace . For detailed information and reservation, you can contact us at +90 232 495 95 00.