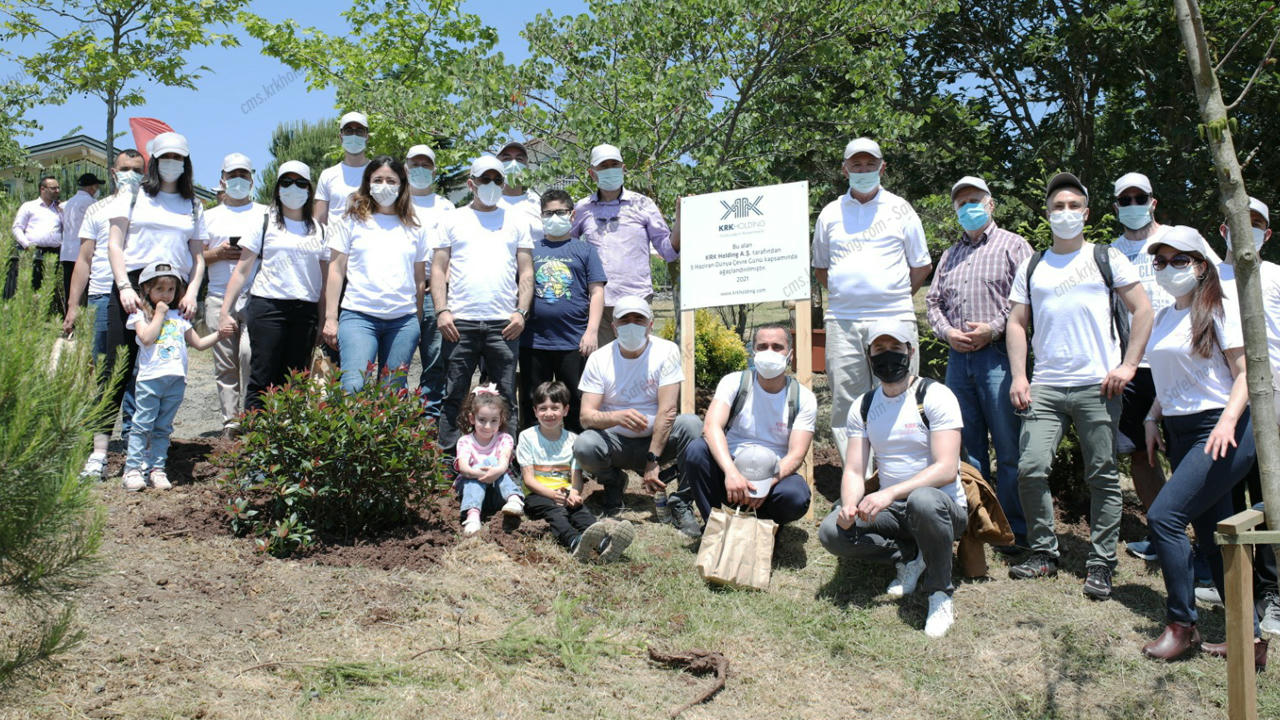 A total of 215 plantings, including 100 roses and 115 fruit trees, were planted in Zekeriyaköy Kadir Yiğit Bayraktar Afforestation and Recreation Area.

Cahit Karakullukçu, Chairman of the Board of KRK Holding, who gave a speech at the event, emphasized that as KRK Holding, we aim to contribute to nature in every field in which we operate: "Today, we came together with Sarıyer Municipality, an institution devoted to trees, green and nature, at a sapling planting event in order to contribute to the future of our world. With our KRK Volunteers team, we brought together over 200 saplings and trees with the soil here." Karakullukçu thanked Sarıyer Municipality and Sarıyer Mayor Sukru Genç for their contributions.

At the event, Sarıyer Municipality Deputy Mayor Huseyin Coskun, who presented a certificate of appreciation to our Chairman Cahit Karakullukçu, said: "We are especially concerned about the increasing destruction of nature in recent days. Today, together with KRK Holding, we plant over 200 trees here. We know the importance of each lost tree, and we try to put more in its place. We are also aware that this should be done hand in hand with the community in order to be sustainable."

The importance of water and water resources was noted at the event, which also included children from the "Children's Water Council" established under the leadership of Sarıyer Municipality.